UPDATED LIST OF PARTICIPANTS, NEW SOLUTIONS, AND RESPONSES TO CURRENT INDUSTRY CHALLENGES AT PHARMTECH & INGREDIENTS 2023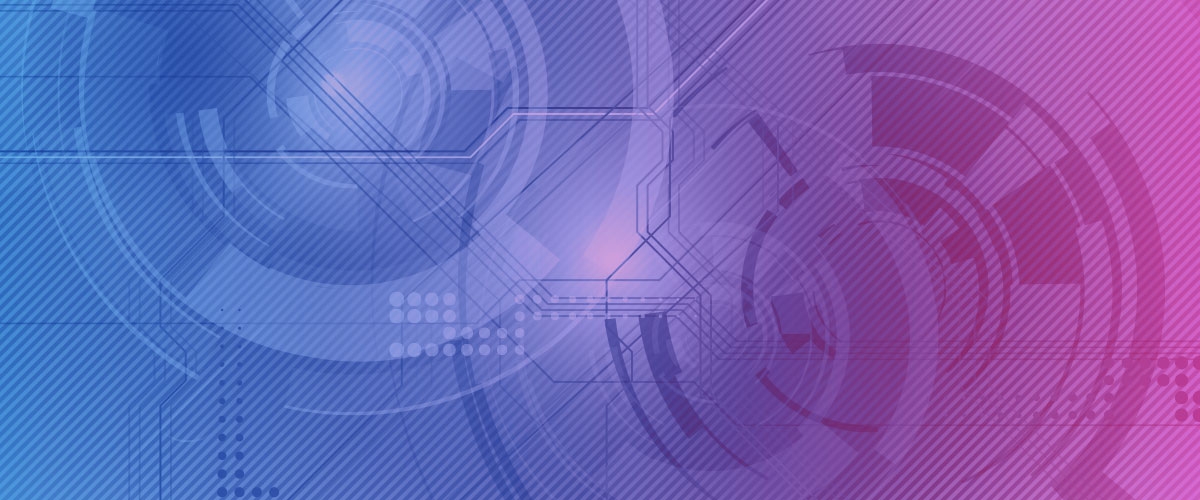 On 21–24 November 2023, Crocus Expo IEC will host the 25th anniversary Pharmtech & Ingredients International Exhibition of Equipment, Raw Materials, and Technologies for Pharmaceutical Production
For a quarter of a century, the Pharmtech & Ingredients exhibition has been a leading event presenting modern solutions in the area of equipment for national pharmaceutical industry that promotes implementation of the cutting-edge technology and improving competitiveness of the pharmaceutical industry and propagates business partnership mechanisms to all participants of the international, Russian, and EAEU markets.
In 2022, based on the All-Russian Exhibition Rating, Pharmtech & Ingredients was deemed "The Best Pharmacy Exhibition in Russia" in all categories. This year, the exposition of the 25th anniversary exhibition will be even bigger.
EXPOSITION
In 2023, over 400 companies from 14 countries (Russia, Belarus, Germany, Italy, India, China, Switzerland, Czech Republic, Jordan, etc.) confirmed their participation in the Exhibition. The total area of the exposition will exceed 8,900 square metres for the first time since 2020. The "Ingredients" section has displayed particularly rapid growth by increasing the exhibition space by 2.6 times compared to the previous year: from 741 sq. meters to 1960 sq. meters.
The participants include world's and Russia's leading companies: Catrosa (Spain), ECI PACKAGING (USA), FrymaKoruma (Switzerland), IMA (Italy), IMCoPharma (Czech Republic), Marchesini Group (Italy), OMAG (Italy), Rolstech (Russia), Sinopharmtech (China), Tofflon (China), Truking (China), Acticomp (Russia), Artlife Techno (Russia), Bright Way (Russia), PHARMTECH Group(Russia), AURORA plant (Russia), Protey plant (Russia), REATORG (Russia), PharmVILAR (Russia), etc.
There are many new faces among the participants. Over 230 companies will be participating in the exhibition for the first time. This year, the list of first-timers includes: ANUH PHARMA (Ingredients, India), Al Sedanah Jordan CO LLC (Ingredients, Jordan), CHEMBROKER (Raw Materials, Russia), DELTA ORIGIN (Packaging Materials, Russia), ENERGOLAB (Laboratory Equipment, Russia), ETORCH (Pharmaceutical Equipment, Russia), FROZER (Cooling Equipment, Russia), GREENCROSS EXPORT (Ingredients, India), LANICS M (Ingredients for Production of Cosmetic Products, Russia), Maithili Life Sciences Pvt Ltd (Ingredients, India), NITIKA PHARMACEUTICAL SPECIALITIES PVT. LTD (Ingredients, India), OS-TECH (Instrument Labelling Equipment, Russia), UNOPEX (Pharmaceutical Equipment, Turkey), WESTLAB (Laboratory and Manufacturing Equipment, Belarus), Dipaul (Laboratory Furniture, Russia), KAMA (packaging, Russia), etc.
This year, an increased number of exhibitors from China can be seen. Over 170 Chinese companies are displaying their products in a total area of over 2000 square meters: BIOGROWING (Ingredients), СANAAN (Equipment), CANGZHOU FOUR STARS GLASS (Packaging Materials), Coway International (Ingredients), Jiangxi Runquankang Biological (Ingredients), LINE-LINK PURIFICATION (Equipment), NANO PHARM (Ingredients), OPM Biosciences (Cell Culture Solutions), Pharmapack Technologies Corporation (Packaging Equipment), Shandong SMA (Equipment), Wecare Probiotics (Ingredients), Xi'an Toption Instrument Co (Laboratory Equipment), etc.
After a three-year break, a pavilion dedicated to India will appear again at the exhibition. Its participants include such companies as: ACG (pharmaceutical equipment), Bowman & Archer Pharma Machines (pharmaceutical equipment), CHEMI PLANT ENGINEERING (pharmaceutical equipment), Smilax Laboratories Limited (laboratory equipment), Viruj (services associated with development and production of complex APIs and intermediates), SIMSON PHARMA LIMITED (certified supplier of standard pharmaceutical materials), etc.
Russian and international manufacturers and suppliers will present new equipment and report their progress for the previous year:
In order to achieve technological sovereignty in the pharmaceutical industry, development and production of proprietary innovator pharmaceutical products. In order to solve this task, engagement of educational institutions featuring efficient research facilities for R&D improvement is planned. In a way to respond to the industry demands in a timely manner, Pharmtech & Ingredients presents a newcomer of this year – Federal State Budgetary Educational Institution of Higher Education I.M. Sechenov First Moscow State Medical University. Sechenov University offers its services associated with pharmaceutical development of dosage forms, synthesis of active pharmaceutical ingredients, non‑clinical and clinical studies of drug products in development.
Keno Pharma (China) presents Chinese alternatives to European pharmaceutical products, namely raw materials, ingredients, chemicals, high-tech equipment and instruments. Chinese plants manufacturing capsules, packaging film, heparin, reactants, and serums have been invited to the company's stand. This is a unique opportunity to interact directly with the manufacturers.
REATORG (Russia) will present a new product of the Russian rectification equipment market – AGT ERBD high performance rotating rectifier. The company will also offer a wide range of chemical reagents, including over 600,000 articles.
Analytical and laboratory equipment at the stand of Gluvex (Russia) will be presented, inter alia, by a multi-purpose autosampler for gas chromatography developed by HTA. НТ2800T autosampler is one of the latest products by the manufacturer developed to automate the most complex analyses and increase laboratory performance. It is used to automate injections into gas chromatography systems.
Acticomp JSC (Russia) will be presenting their active pharmaceutical ingredients to the visitors. The company has been active on the pharmaceutical market for more than 15 years, and is continuously working on new proprietary developments.
ROLSTECH (Russia) is a long-time participant in the exhibition. This year, the company will be presenting equipment for labelling of bottles, ampoules/cartridges, a pack labeller, and a labelling system ("scroller"). Visitors will be able to observe the operation of all presented equipment and assemble them in the required configuration as per the customer requirements.
ROSKHIMREAKTIV Association will participate in the business program of the exhibition and present a joint stand of Russian manufacturers and suppliers of low-tonnage chemical products and laboratory equipment. The joint stand will display the products by the members of the Association. The new products include a Russian laboratory‑grade spectrophotometer equipped with a xenon arc lamp (modern technology allowing for more precise measurements and increased shelf-life). The spectrophotometers are adapted to the requirements of the pharmaceutical laboratories and are able to replace similar foreign-made equipment.
At the stand of VM-Solutions (Russia), an exclusive strategic partner of Ami Polymer (India), single‑use systems for manufacturing sites will be displayed. The company offers a wide range of single-use assembly systems treated with gamma-radiation for various biopharmaceutical applications. All assemblies are manufactured and packaged within the ISO Class 7 certified clean rooms.
Representatives of Russia's leading manufacturers of drug products, dietary supplements, and veterinary products were interested in visiting the exhibition, including: Bayer, STADA, JSC "Akrikhin", WERTEKS JSC, Gedeon Richter Rus JSC, Generium JSC, Nizhpharm JSC, JSC Pharmasyntez, Renewal Manufacturing Pharmaceutical Company JSC, Binnopharm Group, BioCad, Valenta Pharm, Veropharm, CJSC Berlin Pharma, CJSC Canonpharma production, CJSC Pharmfirma Sotex, CJSC Evalar, LLC Geropharm, LLC Groteks, LLC Nanolek, LLC Ozon Pharm, LLC SKOPINPHARM, LLC Fort, LLC KRKA-RUS, LLC NPO Petrovax Pharm, Polysan, R-Pharm, Skopinpharm, Pharmstandard.
BUSINESS PROGRAM
Pharmtech & Ingredients 2023 Exposition will feature a three-day business program. The representatives of the professional community and industry experts will discuss current challenges and opportunities.
On the first day of the exhibitions, a plenary session titled "Regulatory System and Innovations. How to Ensure the Development of the Innovative Potential of the Russian Pharmaceutical Industry" will take place. During the session, heads of industry-specific associations, industry experts, and representatives of pharmaceutical companies will exchange opinions on provision of the healthcare system with innovative drugs, as well as the efficiency of government support during all stages of the life cycle of development of innovative drug products. The session will be moderated by Irina Novikova, the Director General of GxP News, the co‑organiser of the session.
The next event on the business program is a round table titled "Full Cycle of API Production. Road Map." The full cycle of API production involves the creation of a full-fledged chain of manufacturers of all components: chemicals of varying complexity, from solvents to intermediates; the development of chemical engineering production, and training of personnel for all stages. Now this is all in its infancy. How far we have progressed along this path, what the results and prospects are and, most importantly, the timing – we will discuss these topics at the round table. Partner: Reatorg LLC.
Next item on the agenda is Presentation of innovative projects in the field of quality of the finalists of the "GxP-PROFI 2023" contest.
The GxP-PROFI contest is held by the Eurasian Academy of Good Practices in cooperation with the Ministry of Industry and Trade of the Russian Federation and with support of Eurasian Economic Commission. The contest allows the participants to display their achievements, present the authors of innovations and the companies owning them, receive independent evaluation by the experts, get public recognition, and compete for a respected industry award.
On the same day, the experts will be able to attend a seminar held by BIORUS and observe the systems and solution by Lisure Science for industrial purification of vaccines, proteins, and other biopharmaceuticals. Charles Lim and Bowen Jing (Lisure Science Co. Ltd.) will perform a review of practical examples.
On 22 November, a round table discussion titled "Round Table: Mandatory Labeling, Import Reduction, STM Trend: the New Reality of the Dietary Supplements Market". Together with the heads of industry-specific associations, experts, representatives of major pharmacy chains and manufacturers of dietary supplements, we'll discuss the following: current state of dietary supplements market, potential for export and import, real-life examples of introduction of new dietary supplements to the market and launching dietary supplements under the company's trademark, innovative methods of dietary supplement development, and mandatory labelling. The discussion will be attended by: GLS PHARMACEUTICALS, JSC Altay Vitaminy, B1 Group, CJSC Evalar, LLC Muse Media, LLC SOLGAR Vitamin, PJSC Pharmacy Chain 36.6, Centre for the Development of Advanced Technologies (CRPT). Partners: the Association of Independent Pharmacies Self-Regulating Organization, the Alliance of Pharmaceutical Organizations, and the Union of Dietary Supplement Manufacturers Self-Regulating Organization.
On the same day, a round table titled "The Eastern Vector in the Technical Support of Pharmaceutical Industries" will be held. The discussion will cover specific aspects of equipment export to China, issues of China‑Russia logistics chain, specific aspects of localisation of technological production and technology transfer in new realities. Partner: Block LLC.
The Pharmtechprom Forum will take place on 22–23 November. This event is a traditional platform for presentation of innovations in the pharmaceutical production industry, and will feature four sessions this year. Experts of Russian and foreign companies, including BIOGROWING, HARKE Russia, JS Biosciences, Lisure Science, OPM Biosciences, Schematic Engineering Industries, JSC Promis, AURORA Plant, Capsugel, ML Group, LLC Dia-M, LLC Engineering Technologies, LLC Cleantech, LLC Coway Rus, LLC COMMENG, Shandong SMA PHARMATECH, etc. will present new equipment, tell about the latest achievements in the development of raw materials, technologies, packaging materials for pharmaceutical production, as well as related processes and products for pharmaceutical production.
The business program events will be free of charge for holders of the Exposition tickets.
OFFICIAL SUPPORT
In 2023, Pharmtech & Ingredients will be officially supported by the Department of Pharmaceutical and Medical Industry Development of the Ministry of Industry and Trade of the Russian Federation, Association of the Russian Pharmaceutical Producers, the Union of Professional Pharmaceutical Organizations, the Association of Pharmaceutical Manufacturers of the Eurasian Economic Union and the Association of Manufacturers of Pharmaceuticals of the Republic of Armenia.
PARTNERS:
OPM Biosciences – Branding partner
VIKING Lab – Badge lanyard partner
HARKE PHARMA – Official partner of the exhibition
MEDIA SUPPORT:
GxP News, general media partner
Farmacevtichesky Vestnik (Pharmaceutical Herald), industry media partner
The exhibition is held with the information support of Information and analytical journal "CHEMICAL EXPERT", journal "Pharmaceutical Technologies and Packaging", NATIONAL PHARMACEUTICAL JOURNAL, "Drug Development & Registration" information portal, the Kazakhstan Pharmaceutical Herald, "Pharmacy and Medicine", "Laboratory and Production" Journal, "Business Russia" Federal Russia, INPHARM information portal, "Pharma RF", "Russian Healthcare Journal", PHARMPROM Industry Information Portal, Katren Style online journal, PCR news.