EXPOSITION PRESS RELEASE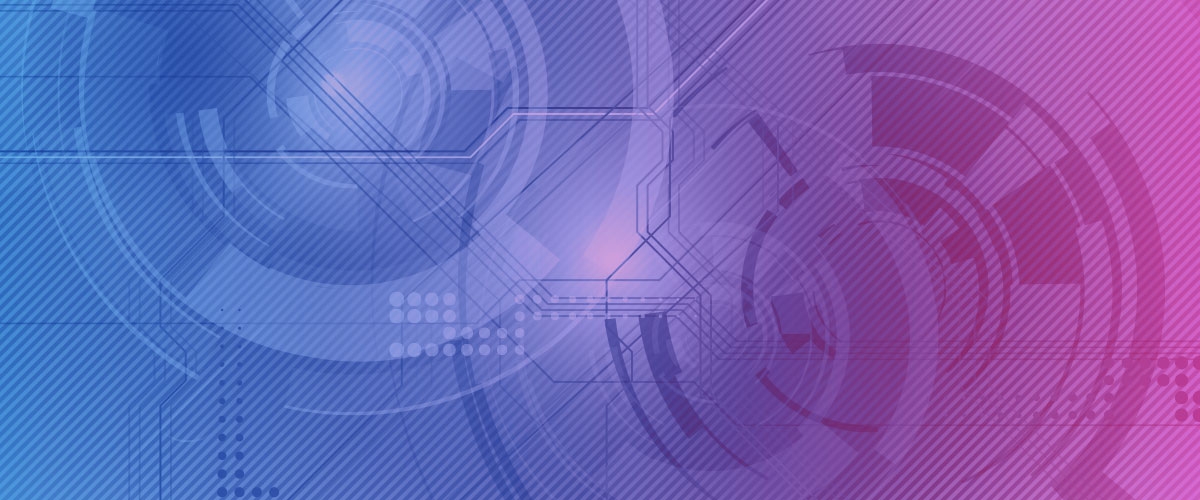 Pharmtech & Ingredients 2022 Exposition demonstrates the possibilities of cooperation in the pharmaceutical industry under the new geopolitical conditions
The 24th Pharmtech & Ingredients International Exposition of Equipment, Raw Materials and Technologies for Pharmaceutical Industry was held on 22-25 November 2022. It was organised by ITE Group.
Pharmtech & Ingredients Exposition was warmly received by the pharmaceutical community, providing another opportunity for personal meetings and live communication. Leading industry players demonstrated new products and top-of-the-line equipment, presented their import substitution solutions, signed contracts, shared their experience and summed up the work over the past year.
In 2022, 269 companies from 23 countries were represented at the Pharmtech & Ingredients Exposition, including 80 companies participating in the Exposition for the first time. Manufacturers and suppliers from Russia, Germany, Italy, India, Vietnam, China, Brazil, Belarus, Switzerland, the Czech Republic, and other countries presented their latest products at their booths. Companies from China, Turkey, and the UAE have intensified their operations showing great interest in the Russian pharmaceutical market this year. Pharmtech & Ingredients 2022 Exposition generated keen interest among pharmaceutical industry experts. The exposition participants noted high demand for equipment, raw materials, and technologies that were presented at the booths. A total of 7,982 unique industry experts attended the exposition (4,888 visitors in 2021, 2,811 in 2020, 8,231 in 2019, 8,069 in 2018) from 64 regions of Russia (60 in 2021, 57 in 2020, 57 in 2019) and 26 countries of the world, including representatives of all EAEU countries (Belarus, Armenia, Kyrgyzstan, Kazakhstan). Taking into account repeated visits, a total of 9,488 experts attended the exposition. The final visit rate was 32 guests per participant (19 in 2021, 16 in 2020, 22 in 2019).
The qualitative composition of 2022 Exposition visitors remains consistently high. The share of key visitors was 76% or 6,066 experts (3,764 (77%) in 2021, 2,080 (74%) in 2020, 5,926 (72%) in 2019), including more than 3,200 (40%) guests visiting the exhibition in search for products and services for their business purposes (2,004 (41%) in 2021, 1,068 (38%) in 2020, 2,963 (36%) in 2019). The share of decision makers was 68% or 5,428 experts (3,421 (70%) in 2021, 1,883 (67%) in 2020, 5,185 (63%) in 2019). Over 3,250 visitors represented companies with procurement budgets from RUB 20 mln to more than RUB 50 mln. Their share has increased by 41% as compared to previous years (1,955 (40%) in 2021, 1,011 (36%) in 2020 and 2,963 (2019)).
The exposition was attended by representatives of the largest pharmaceutical manufacturing companies: Bayer, Stada, Sotex, Akrikhin, Biocad, Berlin Pharma, Biotech, Binnopharm Group, Valenta Pharm, Veropharm, Generium, Geropharm, Gedeon Richter-Rus, Scientific Production Association Microgen, Nanolek, Scientific Production Association Petrovax Pharm, Scientific and Technological Pharmaceutical Company, Polysan, R Pharm, Synthesis, SkopinFarm, Tathimpharm Preparations, Pharmasynthesis, Pharmstandard, Evalar and others.
Exposition Innovations
MILLAB Company presented new products for pharmaceutical and research laboratories, namely microbiological analysis equipment (Tuttnauer sterilisers, Interscience SCAN 300 colony counter, Mediawel automatic media preparator with a filling module), synthesis and analytical research equipment (ASAHI thin film evaporator, Metrohm Titrator, Ohaus analytical scales), research equipment (AutoPure 100 Fast Protein Liquid Chromatography System, real-time amplifier DLAB Accurate 96) and many others.
YVS plant, a first-time participant of the Exposition, presented industrial equipment for pharmaceutical and biotechnological industries: bulk capacity vessels, reactors, devices with agitators, autoclaves, fermenters, heat exchange equipment.
Sinopharmtech (China) presented new high-tech equipment: bioreactors, single-use filling systems, alcohol and hydrogen peroxide filling systems.
For the first time was presented the equipment made by Prism Pharma Machinery, an Indian company, for the first time, including the technological systems for drying, granulation, mixing, grinding, coating, tableting, granulating, agitating, homogenisation, vacuum mixing, filtration, evaporation, material supply, cleaning and fermentation, as well as process integration and automation services.
PHARMSYSTEMS, a Russian manufacturing and engineering company, presented Russian distillers, pure steam generators, and pharmaceutical heat exchangers of its own production.
Some companies that presented their products at the Exposition shared their feedback about their participation this year.
IMA
Alexey Byvshev, Head of Post-Market Service Department
As compared to 2020-2021, this Exposition has been attended by a greater number of visitors. We never expected to see such a large number of people at the Exposition. We worked with customers all the time, we didn't even have time to rest. About 300 visitors came to us within one day only. Here, at Pharmtech & Ingredients 2022, we also met our old partners. It was nice to meet them, to talk to them personally, to discuss new projects.
Dia-M
Maria Rozanova, Senior Expert, Marketing Department
We notice profound interest in our products at Pharmtech & Ingredients 2022. This is a strategically important exhibition for us. New customers come to the booth, we receive a lot of new requests. The Exposition gives a chance both to meet new customers, and to find suppliers, to conduct negotiations. There are much more visitors this year than before. Interested visitors attend the booths until 5-6 p.m.
ARTLIFE-TECHNO
Yuri Smirnov, Director
We have been participating in the Exposition for over 20 years. Every year the pharmaceutical industry undergoes various changes, and market environment changes. We highly appreciate that Pharmtech & Ingredients 2022 organisers take such changes into account. The Exposition is an efficient way for customers to find suppliers, and vice versa. Our company regularly expands its presence at it: we started with a 20 square meters booth, now our we have a total of 90 square meters.
REVADA-NEVA
Snezhana Maksimovich, Customer Management Manager
This year, Revada-Neva participated in the Exposition for the first time. We think that our debut was a success! There are many visitors, which is encouraging. At the beginning of the Exposition, I had 250 business cards, by the end of Day 2, there were only four left, and my colleagues faced the same situation. Effective meetings were held with the customers we deal with. We always have something to talk about. We hope that the Exposition will lead to new customers, expanded product range, and increased sales volumes. Next year we plan to come to the Exposition again!
Business Program
Pharmtech & Ingredients Exposition traditionally featured a business program that included 76 pharmaceutical market experts discussing topical industrial issues. The total number of delegates to 10 events of the Business Program reached 939 people.
The topics discussed on the first day of the Exposition included the current state of the Russian pharmaceutical market, the interaction of the industry with government agencies, and cooperation of pharmaceutical and chemical industries.
A plenary session titled "Foreign Business Activity of the Russian Pharmaceutical Industry in the Current Geopolitical Environment" was devoted to the current export and import dynamics, the state of international cooperation and the development prospects for the Russian pharmaceuticals on the global market. Representatives of Binnopharm Group LLC, Scientific and Technological Pharmaceutical Company POLYSAN, NPO Petrovax Pharm LLC, invited to the discussion, shared the experience of their companies and organisations in the Russian and foreign markets, described the difficulties and obstacles they had to face at various stages of export.
Besides, the round-table discussion titled "Is API Production a Business or a State Necessity?" was also held on the same day. The key topics of discussion included industry and state cooperation. The discussion revolved around the existing and planned support measures, with creation of industry concerns and specialised clusters being in the highest demand.
A round-table discussion titled "Cooperation of the Pharmaceutical and Chemical Industries – Maximizing Project Effectiveness" closed the agenda of the first day of the Expo. During this event, the participants shed light on topical industry issues: market leaders' experience; how to work with domestic companies under import substitution projects; main challenges and the ways to address them; pharmaceutical industry/science/universities consortium; substitution of imported chemical raw materials and APIs – selection of projects and partners; technological independence in practice; compliance with GMP standards under sanctions pressure.
The main events of the Business Program at Pharmtech & Ingredients 2022:
Presentation of projects at the GxP-PROFI 2022 International Competition. 21 pharmaceutical companies participated in the GxP-Profi 2022 Competition. All the presented projects had proven effectiveness of innovative solutions aimed at improving the quality system of the pharmaceutical enterprise. The topics covered by the projects range from digitalisation to pharmaceutical engineering. Based on the qualification results, 10 best projects were selected from nine companies to be presented to the general public during the information session.

A round-table discussion titled "The Dietary Supplements Market in the New Economic Reality: the Road from the Production to the End Customer. Safety Improving Factors" brought together the industry experts to discuss the current state and prospects of the dietary supplements market in Russia. The key topics of discussion included online trading, regulation, product labelling, etc.

A round-table discussion titled "Management of Construction of Pharmaceutical Production Facilities: the Role of a Technical Customer". Various issues relating to design, construction, and commissioning of production projects are often raised as part of the annual events of the Pharmtech & Ingredients Business Program. This session was devoted to these processes from the perspective of one of their main participants – technical customers. Here the participants discussed how to build a team and allocate responsibility for project implementation to reach the maximum efficiency.

"Development of Industry's Talent Capacity in Face of Geopolitical Challenges" panel discussion. The list of speakers included top managers of pharmaceutical companies, business unit leaders, HR managers, and representatives of educational institutions and data analytics companies. Using open dialogue, the experts shared their opinions on the existing problems in the staffing area, spoke of jobs and competencies currently in high demand in the pharmaceutical industry, and their expected training level in the nearest future.
The 17th International Forum traditionally served as a platform for presentation of the latest technologies in the pharmaceutical production. Experts of Russian and foreign companies, including Tofflon, Shandong SMA Pharmatech, Heuft Eurasia LLC, Dia-M LLC, Promis JSC, PHARMTECH Group, Alfa-Lab, NPP Eco-Filter LLC, Capsugel LLC, SIBUR LLC, Artlife LLC presented new equipment, told about the latest achievements in the development of raw materials, technologies, packaging materials for pharmaceutical production, as well as related processes and products for pharmaceutical production.
Award Winners
For over two decades, Pharmtech & Ingredients Exposition has been growing and developing together with key players in the Russian pharmaceutical industry, demonstrating and commending the industry achievements. The awarding ceremony of the exposition participants is an essential part of the event providing a pleasant opportunity to summarise the achievements and acknowledge the results.
In 2022, 5 companies won the following nominations:
"For High Professionalism" – Klimaoprema (Croatia);
"For Loyalty and Faithfulness" – FarmVILAR (Russia);
"Most Efficient Booth Display" – AURORA (Russia);
"The Best Russian Display" – FPT LLC (Russia);
"Best Newcomer" – Neoprint (Russia).
Official Support
Pharmtech & Ingredients 2022 was held with the official support of the Department of Pharmaceutical and Medical Industry Development of the Ministry of Industry and Trade of Russia, the Department of Investment and Industrial Policy of Moscow, the Department of Health of Moscow, the Ministry of Investment, Industry, and Science of the Moscow Region, the Committee for Industrial Policy, Innovation and Trade of St. Petersburg, the Representative Office of the Governor and the Government of the Leningrad Region under the Government of the Russian Federation, Association of Russian Pharmaceutical Manufacturers, the Union of Professional Pharmaceutical Organizations, the Association of Pharmaceutical Manufacturers of the Eurasian Economic Union, the Association of Manufacturers of Pharmaceuticals of the Republic of Armenia.
Also supported by:
GxP News, general information partner
Farmacevtichesky Vestnik (Pharmaceutical Herald), industry information partner
proGMP, Exposition partner
Business Program Partners:
Reatorg LLC, Block LLC, Eurasian Academy of Good Practices, Roshimreaktiv Association, Self-Regulatory Organisation Union of Dietary Supplements Producers, Self-Regulatory Organization Association of Independent Pharmacies, Alliance of Pharmaceutical Associations.