HEAR FROM PHARMTECH & INGREDIENTS EVENT DIRECTOR NATALIA VASILIEVA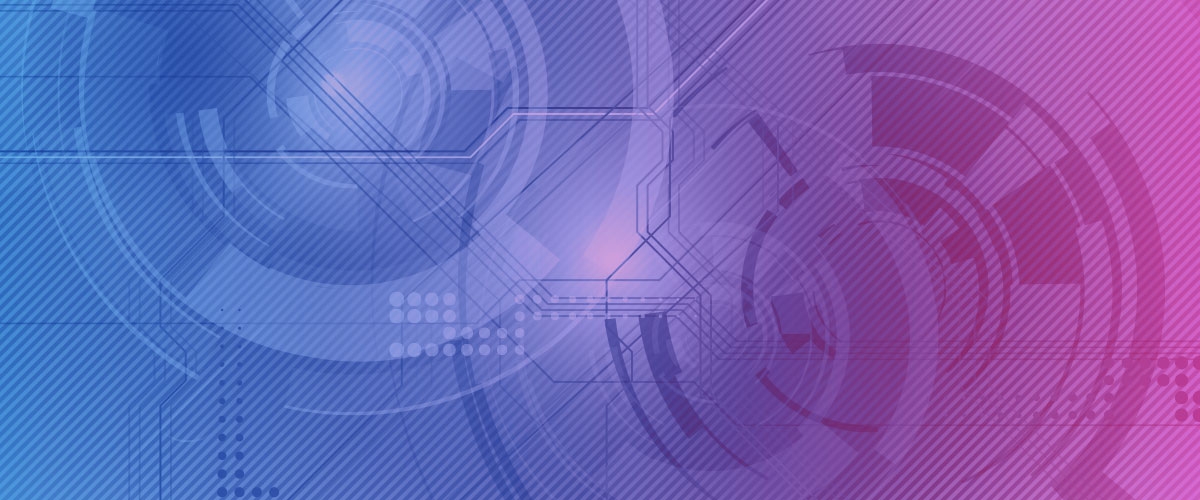 Over the past 20 years, Pharmtech & Ingredients has become the most respected trade exhibition in the Russian pharmaceutical industry
For four days, the exhibition provides a meeting place for pharmaceutical industry professionals and a centre for business communication.
Event Director Natalia Vasilieva tells us more about what's in store for this year's highly-anticipated event.
How has Pharmtech evolved over its 21-year history?
The first Pharmtech was held in 1999 as a response to the industry needing a dedicated event. It covered ​​550 sq.m and presented 34 companies from 10 countries, some of which still exhibit today. Two years later, the exhibition doubled its exhibition space.
Now, Pharmtech & Ingredients exhibitors present their technologies in action, representing the entire production process. It attracts leading pharmaceutical companies and specialists working with equipment and raw materials: process engineers, mechanical engineers, process equipment adjusters, quality directors, research and analytical laboratories. It's valuable being able to see the products and equipment first-hand and get advice directly from the manufacturers. This means there's no need to visit production facilities across Europe and Asia.
Over the years, the number of exhibitors has increased by 12, and the exhibition space has grown by 16. Every year, it's visited by more than 8,000 industry professionals from Russia and the CIS. This year will be no exception - 99% of visitors last year intend to attend the event again in 2019.
How do you manage to constantly improve the quality of the event?
It's important not only to be aware of what's happening in the industry and what the trends are, but also to understand exhibitors and visitors' expectations. We feature exhibitors who are in demand among visitors and we're constantly working on the quality of our visitor audience.
The statistics show how the exhibition meets the needs of both exhibitors and visitors: this year, more than 90% of exhibitors gave positive feedback on the exhibition and the quality of the visitors. 61% of visitors intend to make purchases as a result of attending, 58% found new suppliers, and 96% consider attending important for their business.
What's the role of exhibitions in this digital era?
Despite the indisputable advantages of online marketing, it's still essential to meet people face-to-face and have that personal connection to establish a business relationship.
Visitors to exhibitions are always more receptive than an online audience and they're a better clientele – purchasing decision makers. Our visitors are primarily company executives: 92% of visitors to Pharmtech & Ingredients recommend or make purchasing decisions in their company.
What can we expect from Pharmtech & Ingredients in November?
Pharmtech & Ingredients' key draw has always been its exhibitor line-up. You won't find such a large number of major global brands at any other exhibition in Russia.
This year, over 400 major companies will present their products, including: ACG Worldwide, Artlife-Techno, Sartorius, Mikhail Kurako, Rolstek, X-TECH, SHOTT, ROCHLING MEDICAL, Reatorg, Active Component, BASF, Bright Way, Merck, InterPharmTechnology, PROTEK-SVM, and Beckman Coulter. The event is of interest to serious global market players - IMA, Marchesini Group, BOSCH, Glatt, Gerresheimer and others.
We're also welcoming over 90 new exhibitors including Laetus, Adamus, Inoxpa, Klöckner Pentaplast Europe, Smart Pak, Pharmapack, BIOGRUND, Chemo, Syntest, Amata Scale, and Analytics M.
Continuing from last year, we'll have four national pavilions from Germany, Switzerland, India and China. You can find the full exhibitor list here.
What business programme events are planned?
As always, we want to provide a platform for knowledge sharing; not just reports or scientific discussions; it's a real search for solutions. The events will take place among the exhibition stands themselves, in the heart of the event's buzz.
The 'Export Potential: New Growth Points' discussion on 19 November will cover issues relating to the export of medicines from Russia.
November 20 will see 'An effective look at the technical support of medicine production' covering the effectiveness of the life cycle of a pharmaceutical business, financial planning, and operational effiency. Focus will be on innovative solutions to improve performance of different stages of production.
The 2-day Pharmtechprom forum will see Merck, BASF, IMSD, Robert Bosch, MÜLLER, Röchling, Gerreshimer, SGD, and SCHOTT present their latest developments in medicine formulations, isolation technologies, equipment, packaging and safe transport of medicines.
Of course, we'll also discuss the readiness of the industry for the new labelling guidelines.
Will the educational project Pharmtech Tutor take place again?
We are indeed running Pharmtech Tutor this year. It's a great way to show students the variety of career opportunities in the pharmaceutical industry and enable them to jump into the professional environment and gain experience. It's a bridge between theory and practice, giving rise to cooperation between universities and industry.
Over the seven years we've run the project, over 350 students have undertaken mini-internships with leading companies exhibiting at the show, and some have even taken up permanent positions at companies such as Favea, Pharmamixt, and Asahi.
How do you see Pharmtech & Ingredients evolving over the next five years?
The connections made and objectives reached at Pharmtech & Ingredients are of great socio-economic importance, shaping Russia as a successfully developing market. Cooperating with leading experts and media to analyse the industry, we're able to not only maintain stability, but get strategic guidelines to influence the future of the pharmaceutical industry.
I hope that the exhibition will continue to contribute to support the industry to formulate new medicines and bring them to market to improve the quality and affordability of medicines for Russians. We'll undoubtedly see more national groups and innovative technological services, enabling the quality of networking to reach new heights.
While the size of the exhibition is changing, what remains unchanged is the event's high quality and our dedication to providing an unmissable trade exhibition.
I wish everyone a successful time at Pharmtech & Ingredients 2019 and look forward to seeing you.
You can get an electronic ticket using the promotional code: pha19FB