---
Jul 22 | 2019
Pharmtech & Ingredients, Russia's leading exhibition of equipment, raw materials and technologies for pharmaceutical production, brings the entire industry together every year for four days of business, meetings, and talks.
Renowned for presenting an impressive array of manufacturers and suppliers of equipment and raw materials, Pharmtech & Ingredients attracts over 8,000 visitors to Moscow's Crocus Expo each November.
But who are these visitors and what do they want from the show and its exhibitors?
Who are Pharmtech & Ingredients' visitors?
They're the industry's top buyers hailing from 49 different countries and 64 regions of Russia. The biggest market players always ensure their presence at the show.
The calibre of Pharmtech & Ingredients' visitors is extremely high; 62% are senior management and 92% have purchasing authority or influence within their companies.
Not only does the show attract a high-quality visitor audience, you won't find an audience like it elsewhere in Russia; 59% only attend Pharmtech & Ingredients among other industry trade events.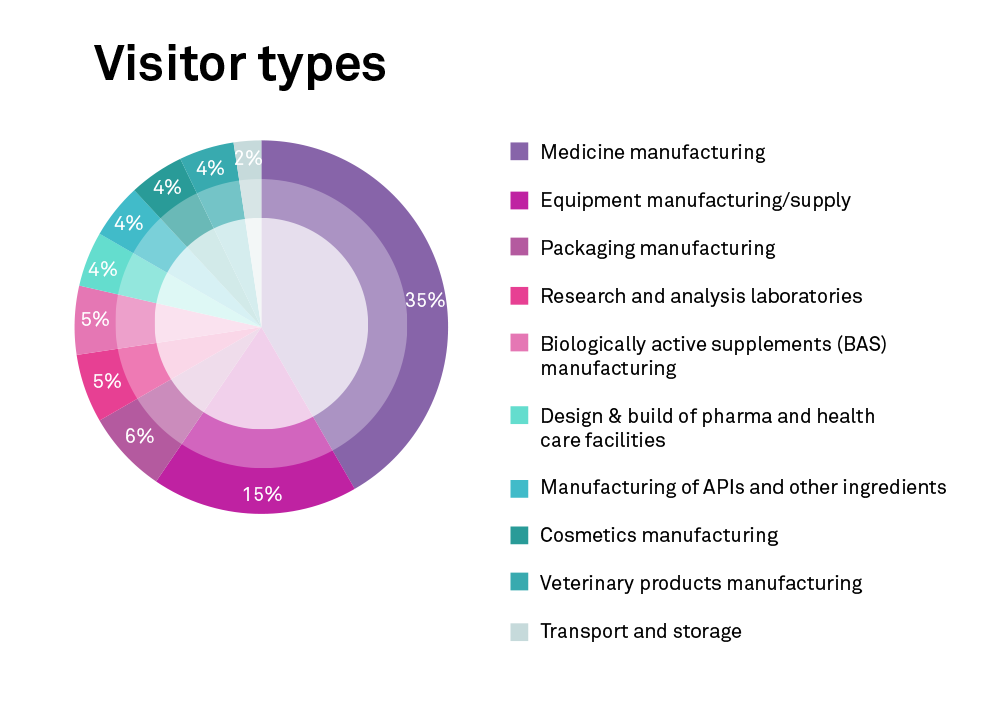 What are visitors looking for?
Pharmtech & Ingredients visitor attend the show to: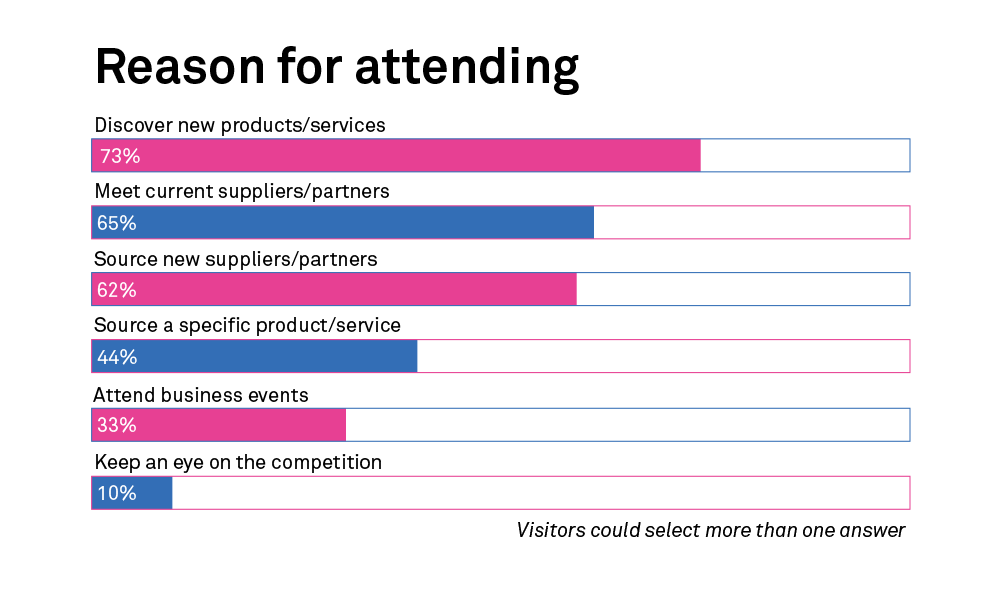 An exhibition of the scale of Pharmtech & Ingredients is the very best place to discover new materials, ingredients and equipment and that's why visitors come. So if you want to promote your products and latest offers to the market – being at Pharmtech & Ingredients is your opportunity.
Visitors are looking for:

Meet who you need to grow your business at Pharmtech & Ingredients 2019
Exhibiting at Pharmtech & Ingredients lets you meet all these people face-to-face, an important part of doing business in Russia.
In fact, last year 91% of exhibitors said they were satisfied with the quality of visitors at the show and 99% said exhibiting was important for their business.
If you'd like to boost your presence on the Russian market, Pharmtech & Ingredients is the place to be.
Enquire today to secure your stand and get direct access to the Russian pharma market.